When it comes to understanding the law, rulings, and regulations of the country, there's no one else better equipped to advise you than a lawyer. Being equipped with a lawyer email database will keep you prepared for any legal trouble that you might encounter in your business.
There are numerous types of lawyers in the US and most of them have their expertise. So, in this article, we discuss the six most common types of lawyers in the US. Keep reading to learn more about them and what they can do for your company.
Personal Injury Lawyers
If you or any of your employees have been injured due to someone else's negligence, you should consult a professional who can help you navigate this process. A personal injury lawyer can help you gather evidence to support your insurance claims, and they'll also help you prepare your demands for settlement.
We've listed down some examples of cases that this attorney can take on your behalf:
If you were misdiagnosed by a doctor.
If you slipped and got injured, because no one in the building put up a "wet floor sign."
If your home was damaged due to a negligent driver.
Employing a personal injury lawyer can help you focus on recovering from the incident by passing on the legal burden to an experienced professional.
Workers' Compensation Lawyers
As a business owner, you've probably heard of workers' compensation. These forms of payments are given to employees who were injured or paid to the family of the employees who have lost their lives in the workplace.
Compensation for work-related injuries and fatalities is shouldered by your company's chosen provider. However, there are a couple of instances you may need to contact one for your organization.
Here are some examples of when you might need to reach out to a workers' compensation lawyer for your business:
If your employee chose to appeal your insurance provider's settlement.
If you failed to avail of the required employee compensation coverage for your business's locality.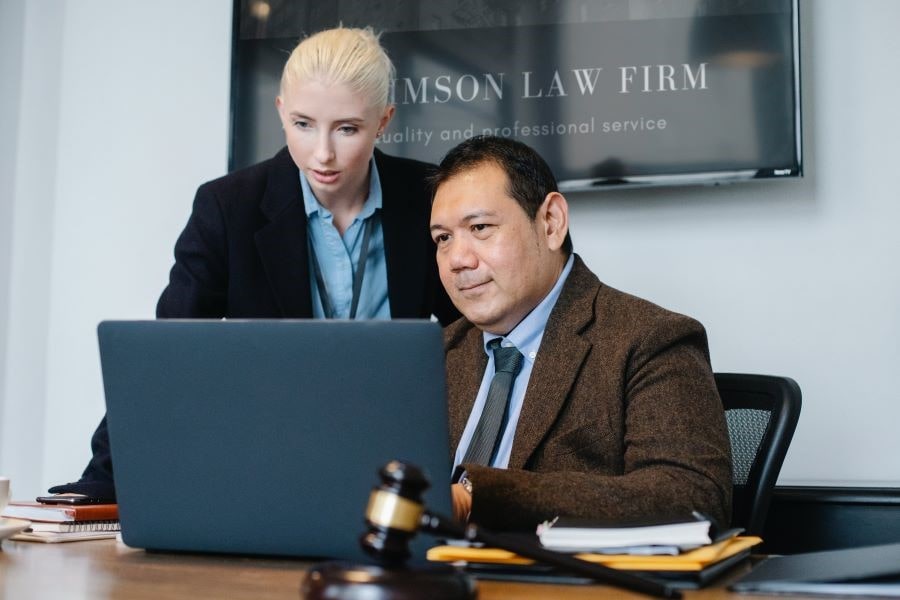 Bankruptcy Lawyers
Choosing to file for bankruptcy for your business can help you ease your company's burden of debt repayment. Declaring this will result in a lengthy process that will involve legal proceedings. Consulting with a bankruptcy lawyer can help you file for the correct type. This is so you can help restructure your finance better.
Below are the three types of bankruptcy that your lawyer can help you file:
Chapter 11
The chapter 11 bankruptcy is reserved for bigger organizations that can improve through operation restrictions. You and your lawyer will submit a repayment plan to your creditors that must be approved by the court.
This type of bankruptcy serves to help you pay your creditors over a debt restructuring plan. Essentially, this provides some room for the organization to keep the business running, albeit with some financial changes.
Chapter 13
This type of bankruptcy is usually for sole proprietorship businesses. This type of bankruptcy is reserved for those seeking to restructure their assets instead of liquidation. In conjunction with your lawyer, you'll have to formulate a repayment plan that's spread out over a time of three to five years.
Ultimately, this type of bankruptcy serves to help you, as sole proprietor, keep your property.
Chapter 7
Liquidation bankruptcy is used to wipe out debt completely through the liquidation of assets. This type of bankruptcy is for businesses who find that they will be unable to keep up with any repayment terms.
As opposed to Chapter 13, this type of bankruptcy will not help you keep your property. A court-appointed trustee will sell your assets and distribute them to your creditors.
Immigration Lawyers
Immigration attorneys provide legal assistance to people who want to live, work, or study in a different country. If you're looking to hire an employee from overseas, you're going to need to reach out to an immigration lawyer to help you navigate this complex process.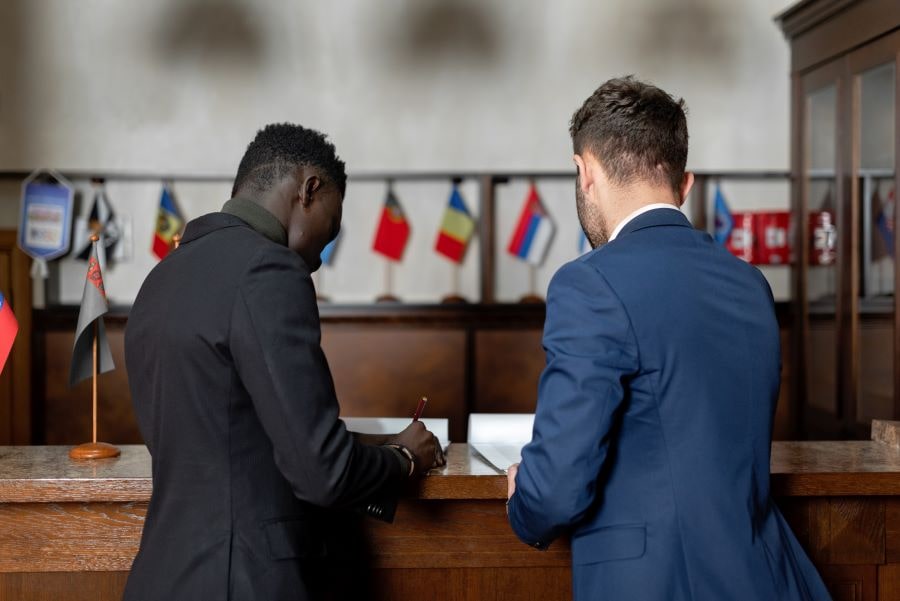 Taxation Lawyers
When it comes to complying with the Internal Revenue Service's (IRS) standards, it's a great idea to consult with a tax lawyer. Talking to a tax attorney can help you exercise the best accounting practices so that you are operating under the law. It's also a good idea to have some knowledge of these laws to prevent you from getting slapped with hefty fines from the IRS.
If you've run into any trouble with this government agency, you can hire a tax lawyer to represent your business in these legal proceedings.
Labor Lawyers
If you have staff employed under your company or you're looking to employ more members to your team, consulting with a labor lawyer can help you keep your business up to code. That being said, labor laws are not uniform in all localities and states. Therefore, it's best that you hire a professional who understands these regulations in your business's location to ensure that your organization is legally compliant.
Staying Prepared with a Lawyer Email Database
Keeping on top of your business's legal needs by knowing who to contact is a critical part of managing your organization. Talking to a professional who knows their way around the law will help you avoid any trouble with it by helping you exercise the legal standard. Of course, if you've run into any trouble with your company, an attorney can help you present your case to court.
Having access to a database of lawyer email addresses in the USA will keep you prepared for any legal troubles that might arise in your business.
Contact us today and we can help you be prepared for the future.