Construction professionals know how competitive the construction industry is. To get clients to hire your construction company, you'll need to do more than just offer high-quality work at economical prices, you also need to keep a good rapport with customers so that you stay at the top of their minds. Aside from that, you must also expand your market by gaining new customers by using techniques to generate leads for construction companies. Seems like a lot, right?
At this point, you may be wondering how you can do all of this while using lead generation techniques to expand your business.
Here are the answers to some of the top questions that construction companies ask when enhancing their company's lead generation techniques:
Who is my ideal client?
Before you start creating lead generating content for your business, you need to aim first. If you just create content without knowing your target, you may not get the right clients for your business.
Let's say that you were making content to address residential construction, but your company focuses on building commercial properties. You'll most likely be approached by individuals whose goals don't align with your capabilities.
This is why you must define your target market so you can create content that'll attract the right people to your business.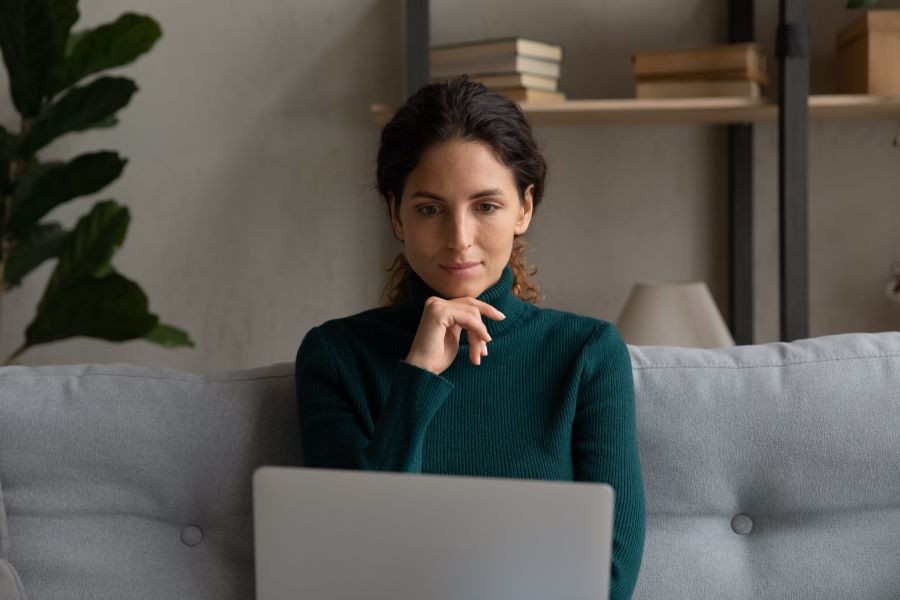 What are my lead generation strategies?
Once you've identified your ideal client, you'll need to come up with a strategy. Not all clients use the same social media platforms. Depending on your target demographic, you'll need to make use of different construction industry lead generation strategies to engage with the right audience.
Here are some of the most common questions construction companies often ask:
Should I build a website?
Often, businesses think that they don't need a website because they've already set up their social media profiles. Social media makes it easier for people to find you and interact with you but, a website is an essential digital asset for your business.
Think of it this way: social media channels expose more people to your content but, if a system update or an algorithm change were to happen, your business' pages will be subject to these changes. There won't be anything you can do to combat it.
A website on the other hand is a home for your business. You can use this asset to display your finished projects, talk about the construction process, or show off customer testimonials. Your website is yours and you can use it however you want to.
Should I use SEO?
SEO is an excellent way to increase organic traffic to your website. By adding a few keywords to your page, optimizing your website's schema, and creating helpful content, your website can be one of the top-ranking pages on Google's search results.
Why is this important? Because Internet users usually only click on the first couple of results that appear on Google. So, if you want to get higher organic traffic on your website, you'll need to look into improving your website's SEO.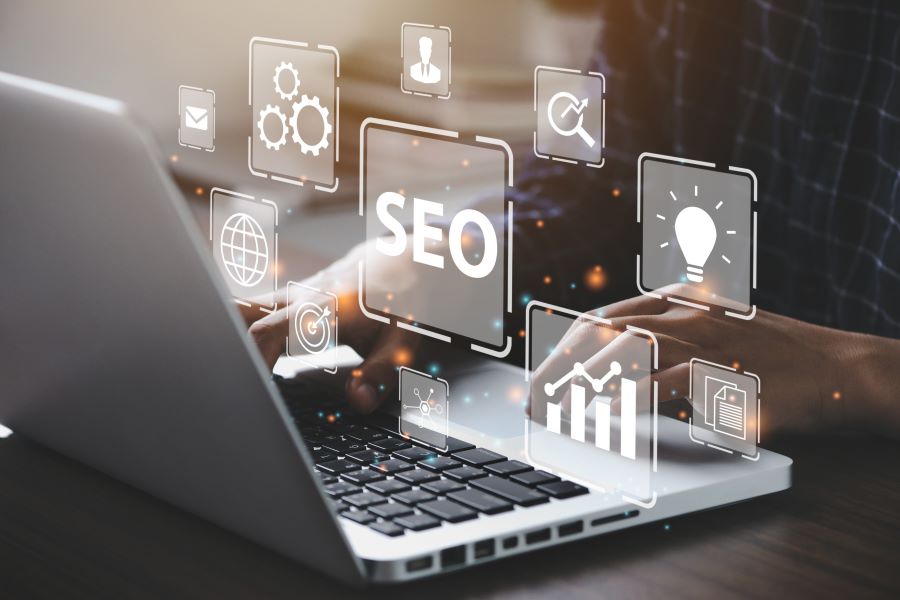 Should I invest in email marketing?
If you and your team are making a steady amount of helpful content for your website, you might want to consider email marketing.
Email marketing is a cost-effective tool you can use to market your business to potential clients. Using this tool for your lead generation strategy can also help you foster a better relationship with your clients because your emails go directly into their inboxes.
How do I use my social media profiles efficiently?
You probably already have social media pages set up for your company but, you may not be maximizing it.
A tried and tested tactic to increase customer engagement with your social media pages is to interact with your audience. You can do this by resharing their posts, replying to their messages, and responding to their comments. The better relationship you have with your audience, the higher the chances that they'll choose your company for their construction projects.
When should I change my strategy?
A good business owner knows when to pivot their strategy. If you feel like your strategy isn't working and you want to change your approach, you'll need to analyze the data first. Check out your analytics tools to get a clear picture of your strategy's performance.
If the numbers show that your strategy isn't meeting your KPIs then, you may need to go back to the drawing board. However, because you have empirical data from your campaign, you can use this data to see which marketing materials had the best results.
Am I ready for my business to go to the next level?
Now that we've answered some of your burning lead generation questions, it's time for you to apply all that you've learned. We're sure that once you've started maximizing all your construction company's digital assets, you'll gain new clients.
If you're looking for a partner who can give you a head start by providing you with a mailing list of construction companies, you can avail of Leadz.biz's services today!