As a business owner or project manager, finding the construction company that can meet your needs and satisfy your demands can be a tad challenging, which is why due diligence in background checks is a must. That being said, there are a few key factors that you can look at to be sure that your list of construction companies fits the bill.
After all, a construction project is a huge undertaking, requiring careful planning, coordination, and execution. And while there are many reputable and trustworthy construction companies out there, it's important to do your research to make sure you're choosing the right one for your project. Having a construction mailing list, for instance, is one way to speed up the process.
In this article, we'll help you figure out which qualities make for a good construction company and how you can find them.
The Qualities of a Reputable Construction Company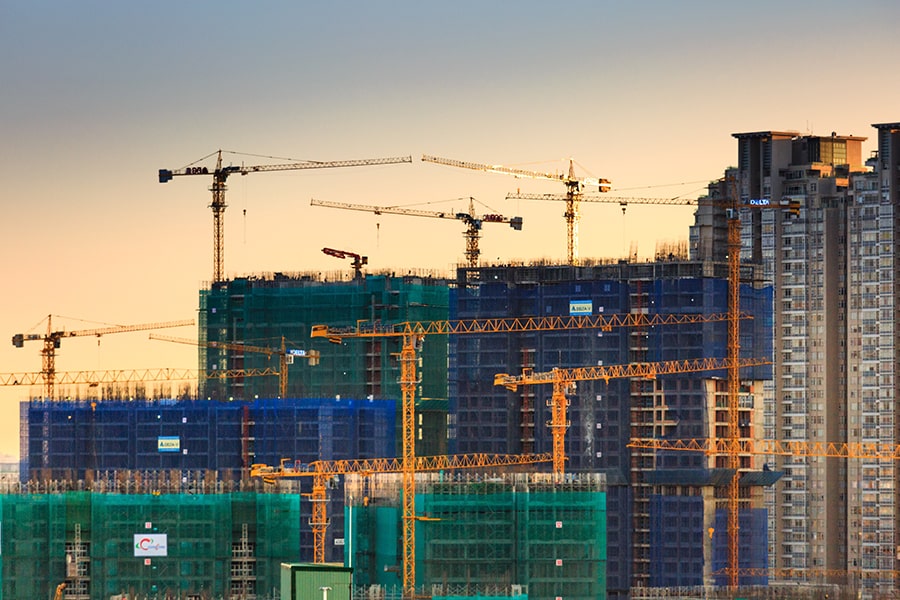 Before we get into the tips on how to find a reputable construction company, it's important to know what qualities to look for. Here are some key characteristics:
They have a good reputation. This is perhaps the most important quality to look for in a construction company. Of course, you want to be sure that they're known for completing projects on time, within budget, and to the satisfaction of their clients. A good way to gauge a company's reputation is by reading online reviews and speaking to past clients.
They have experience. When it comes to construction, experience is always a major plus. You want to be sure that the company you're working with has completed similar projects to the one you have in mind and that they have a good track record.
They're licensed and insured. Any reputable construction company should be properly licensed and insured. There are various types of construction insurance, which can protect you from any liability in case something goes wrong during the project.
They're financially stable. A construction project is a major investment, so it can only be to your advantage if the company you're working with is financially stable. This means they have the resources and capital to complete your project without any issues.
They have a good safety record. Safety should always be a top priority when it comes to construction, so you want to make sure that the company you're working with has a good safety record. Given that it there are multiple hazards in the construction industry, the company you choose should be compliant with the Occupational Health and Safety Administration (OSHA).
They're communicative. A good construction company will be proactive, transparent, and responsive throughout the project. This means they'll keep you updated on their progress and address any concerns you may have in a timely manner. There are email tools available so you can target responsive construction companies with an email list and filter out those that don't communicate accordingly.
They offer competitive pricing. While price isn't the only factor to consider, you want to make sure that the company you're working with is offering you rates that remain in line with industry average. Get quotes from several companies and compare them to see who offers the best value for your project. Do note that companies offer different pricing strategies.
Keep these characteristics in mind as you begin your search for a construction company, and you'll be sure to find a reputable and trustworthy one for your business or project.
How to Find the Best Construction Company for Your Project?
Now that you know what qualities to look for in a construction company, here are a few tips on how to find the best one for your project:
Start by doing some research. The best way to find a reputable construction company is by doing your research. Ask for recommendations from friends, family, and business associates who have worked with construction companies in the past. You can also read online reviews to get an idea of what others are saying about different companies.
Create a checklist of your project specifications to potentially run through the construction company. By having all the specs of your project in writing, you can be sure that the company you're working with is aware of your specific needs and can provide you with an accurate quote.
Make a list of potential companies. Once you've done your research and have a checklist of your needs or project brief, make a list of potential companies that you may want to work with. To make things easier, you can use an email list of construction companies in your location to get in touch with them about your project. Otherwise, be sure to include their contact information and website address so you can easily get in touch with them.
Schedule consultations. The next step is to schedule consultations with each of the companies on your list. This will give you a chance to meet with them in person, learn more about their business, and discuss your project in detail. Be sure to ask lots of questions so you can get a better idea of their qualifications and experience.
Get quotes. After your consultations, you should have a good idea of which company you'd like to work with. The next step is to get quotes from each of them so you can compare prices and services.
Make your decision. Once you've obtained all the information, it's time to make your selection. Choose the firm that best suits your project and budget based on your criteria.
If a construction company can meet your criteria, then you can be confident that they're reputable and trustworthy. And when it comes time to begin your project, you can rest assured knowing that you're in good hands.
Questions to Ask a Construction Company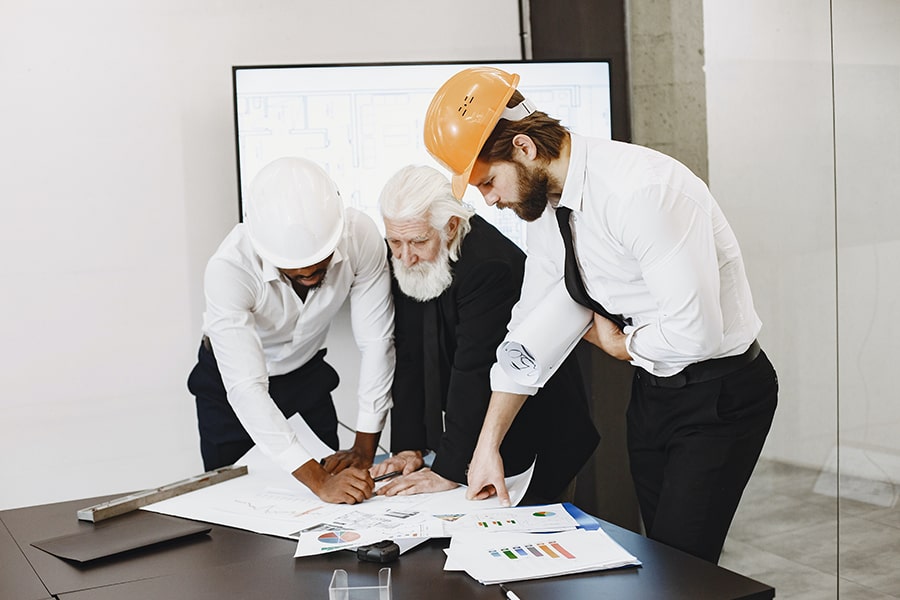 When looking for a construction company to work with, it is crucial that all parties involved are in agreement. So, before your organization signs any contracts, it can help to clarify all pertinent details and ask the following questions:
How long has the contractor been in operation?
How many projects are in their portfolio?
Do they hire subcontractors, or do they deploy a team of their own?
What is the company's reputation?
Have there been any complaints filed against them?
What kind of companies use them for their services and how long have they been using the firm for their projects?
Who are the company's owners and employees?
What are the business's hours of operation outside of normal working hours, such as weekends and holidays?
What is the company's insurance coverage like?
What are their rates?
What are their payment terms?
What is the scope of work?
When will the project be completed?
Does the company value a client's project objectives or business goals?
Do they practice safety and health regulations in the workplace?
Do they have a policy on being environmentally friendly?
Do they have any references or testimonials from clients?
By asking these questions, you can get a better idea of what to expect from working with a particular construction company. Basically, this allows you to gauge their level of experience and professionalism. Use these tips to find the best company for your needs.
Download an Email List of Construction Companies
If you're looking for a list of construction companies to get in touch with, Leadz.Biz offers a downloadable database that includes over thousands of email addresses. With this valuable resource, you can easily reach out to potential contractors and get the information you need to make an informed decision.