Before clients choose to work with a construction firm, they'll often want to see the company's portfolio and get to know them before handing over the project to them. This is important because when it comes to structures, quality, and stability aren't something that they can compromise, which is why clients choose from a vetted list of construction companies, but even then there's still no guarantee that they'll settle on a company from that list, which is why it's important that you have a relationship with your subscribers.
One way to guarantee that you keep a healthy rapport with your clients is to have an active email marketing list for your construction company. In this article, we'll tell you more about the benefits of having an email marketing campaign for your company, and we'll give you some of our tips to help you get started. Keep reading to know more!
Builds a Relationship with Your Clients
As we've mentioned above, having an active email marketing list for your construction company is a great way to establish a relationship and build trust with your customers. You can utilize this tool to keep clients updated about any new business milestones or any information you can share about current projects.
Of course, you can do more with your email marketing list. Some brands have used this channel to send out holiday wishes and birthday greetings. There are a variety of ways to use email marketing, you just need to get creative and act with the intent to add value to your customer's life.
Grows Your Construction Business
Another benefit of using email marketing for construction companies is that you can use this channel to grow your business at a low cost. When people opt into your newsletter, they may not know what kind of information they'll be receiving, except for those individuals who subscribed due to your lead magnet.
In a study conducted by Omnisend in 2022, it was concluded that for every $1 you spend on email marketing, the average return is $40. That's a 3900% return on your investment just by utilizing your email marketing campaign.
To have a performing email marketing campaign, you'll need to make use of effective copywriting and proper formatting that can turn your leads into sales. Now, isn't that a low-risk, high-reward tactic? But be warned, it isn't as easy as it sounds.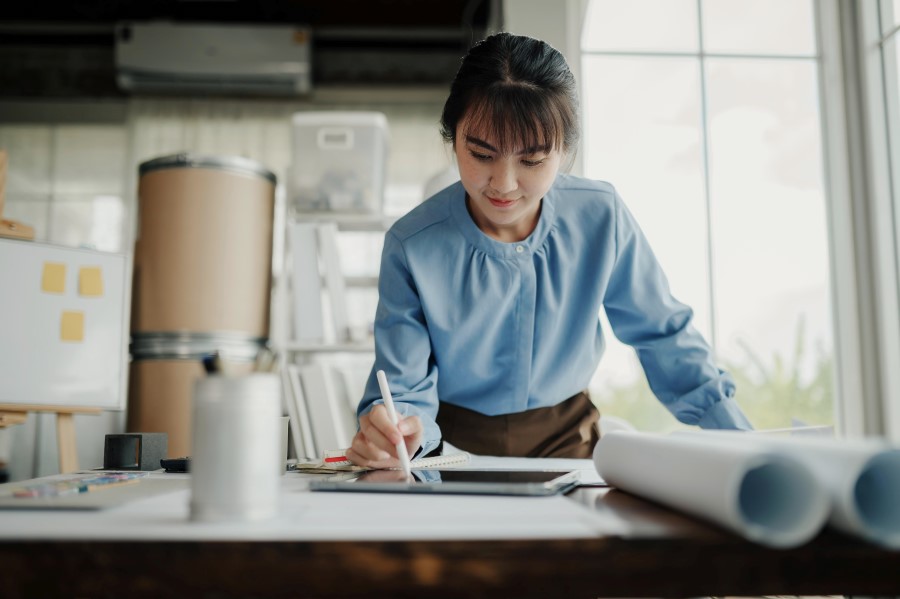 Educates Your Customers
Construction is an industry with a lot of misconceptions. So, you can use your email marketing campaign as a tool to dispel myths and educate your customers about your craft. You can also use this platform to tell clients about your construction philosophy and showcase any projects you've executed before.
Additionally, you can also use this space to talk about any building materials that you think are durable or any critical factors they need to consider before starting construction projects. In the end, you must always work towards adding value to your customers' lives.
Email Marketing Tips for Construction Companies
Now that you know how valuable it is to have an email marketing system in place, the next part of this guide will help you jumpstart your email marketing journey.
Below is a quick guide to help you launch your construction company's email marketing campaign:
Collect Emails
Collecting emails can take some time for those with no prior contact list. In fact, this may also be the hardest part of starting your email marketing campaign if you don't have a client pool to tap. So, you'll need to employ multiple methods to collect new contacts such as lead magnets, raffles, and free consultations.
Once you've collected enough emails and automated the collection process, you can now move on to the next step.
Segment Email Lists
Now that you have a big enough email marketing list, you can now start to practice segmenting your email lists according to your specific parameters.
For example, you can segment your email marketing list according to their geographical location, age, and whether you've worked with them or not.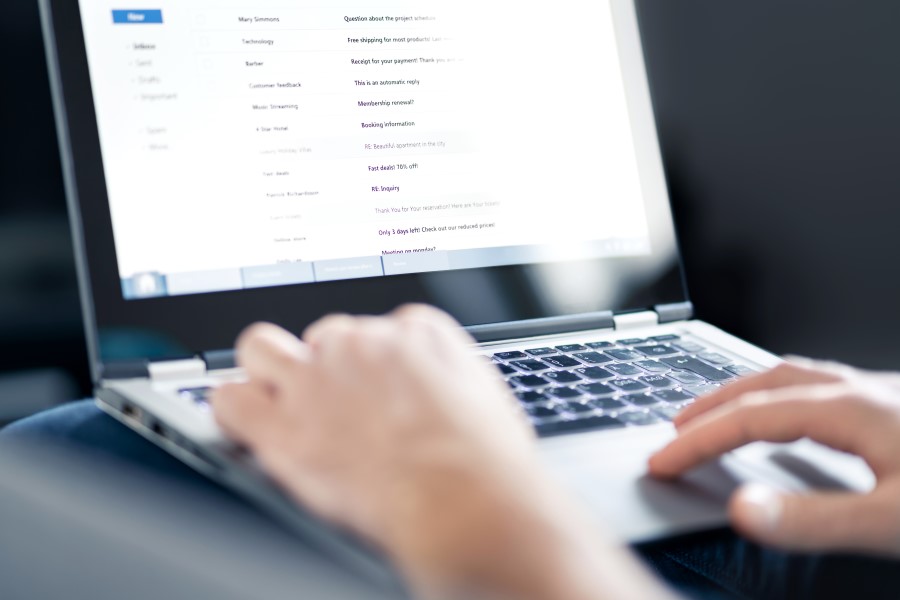 Give Out Useful Information
As we've mentioned above, the most important part of any email marketing campaign is that you create helpful content for your subscribers. After all, your subscribers have trusted you with their personal details so make sure that every email you send is worthwhile.
Keep It Consistent
You've probably had emails that you blocked or marked as spam because they've sent too many emails. In email marketing, there's a thin line between too much and just enough, so put yourself in the shoes of your subscriber when you're thinking about the frequency of your emails.
Just remember that you wanna keep your emails consistent enough so customers don't forget you, but you don't want to send so much that they opt out of your newsletters.
Measure Your Success
Finally, you'll want to make sure that you measure your campaign's success. So take some time every month to evaluate your email marketing and see which emails are performing and which aren't. From there, you can apply your top-performing practices to your campaign moving forward.
Maximize Your Email Marketing Campaign
Now that you know the benefits of having an email marketing campaign, you can now get started on formulating your own campaign for your company. With email marketing, you don't need to get it right on the first try so it's best that you continuously practice your email formulation to make an effective one.
If you're looking for more tips to improve your email marketing campaign, check out our blog and learn more about how you can maximize email marketing.