As a career choice, architects are professionals who have gone through years of school and training before taking their licensure exams. The path to becoming an architect is rigorous because the buildings that they help create will be used by a great deal of people.
Constructing a building from scratch is a huge undertaking that cannot be executed without the expertise of a licensed architect.
In this article, we talk about the importance of an architects mailing list and what these professionals can do to streamline your project in this article. Read on to learn more!
Realize Your Design
When you picture your new building, you probably already have a design and a budget in mind, but nothing is truly set in stone or finalized. Employing an architect for your project can help you flesh out the details of this undertaking. Architects can help you put your design onto paper and polish it further to your liking. They can also give you a cost estimate for this project, helping you prepare your finances before starting construction.
If you've already drawn up the plans for your dream structure, it's important to have a licensed architect look at the design to ensure that it will be structurally sound. You'll also need their signature before you're allowed to proceed with construction.
Create an Energy Efficient Space
Architects not only study the specifics of choosing the best material for your building, but they also design your structure according to your area's natural strengths and the purpose of the property.
For example, they can help you plan a building that's more thermally efficient by using natural shading strategies and window placements. Having this kind of design can help reduce your electricity bill and help you save more in the long run.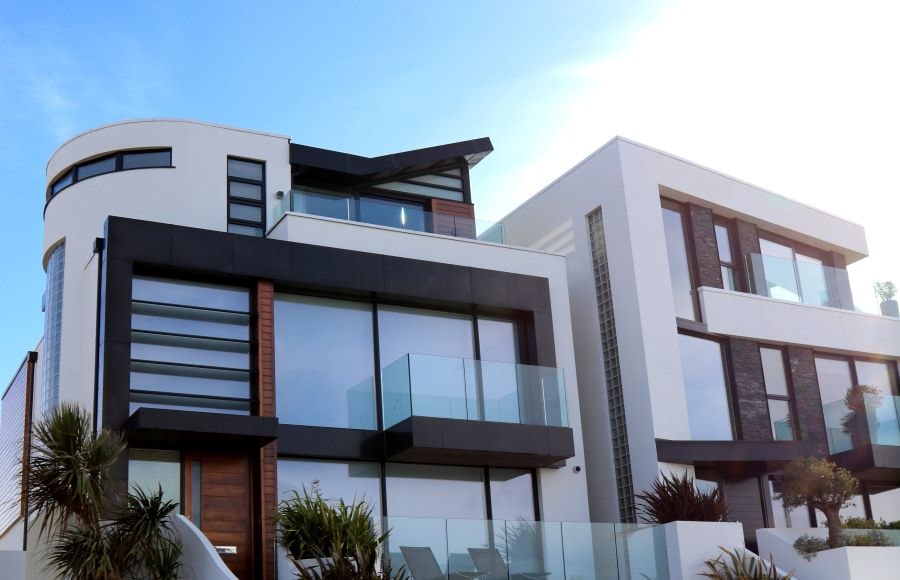 Ensure Structural Integrity
Before affixing their signature to design plans, architects carefully inspect each blueprint that will be used to ascertain that the building will be structurally sound. This is done through rigorous calculations that consider the weight limit of the material to be used and the structural calculations. Apart from that, they also take into consideration the capacity of the land where the building will be constructed.
Having an architect on board for your project will also mean that you will have access to a wealth of knowledge as to what material will hold up through time and natural occurrences, which will be a great investment for your business in the long run.
Evaluate Your Desired Space
Finding a space that will fit your structure's dimensions is a taxing job, so much so that you might just find yourself jumping at the first lot that meets your specifications – without realizing that its qualities or costs may not be enough to support the building or fit your budget.
For example, a plot of land may be the correct size for your desired building, but the topography of the land will make it too costly for you to work on with your proposed budget.
Employing an architect beforehand can save you a lot of trouble down the road. This is because they can evaluate the area beforehand to check if it can handle your building's requirements.
Oversee the Construction Process
Professional architects do not just design buildings, but they can also manage the construction process. Architects learn project management through school, apprenticeships, and experience.
In small-scale constructions, you can have one architect from conceptualization to building. They can also assemble a team for the project. However, in large-scale productions, you'll need to employ an architect-led project management team and a construction company.
These professionals will see to it that your construction is built according to plan and is finished on time.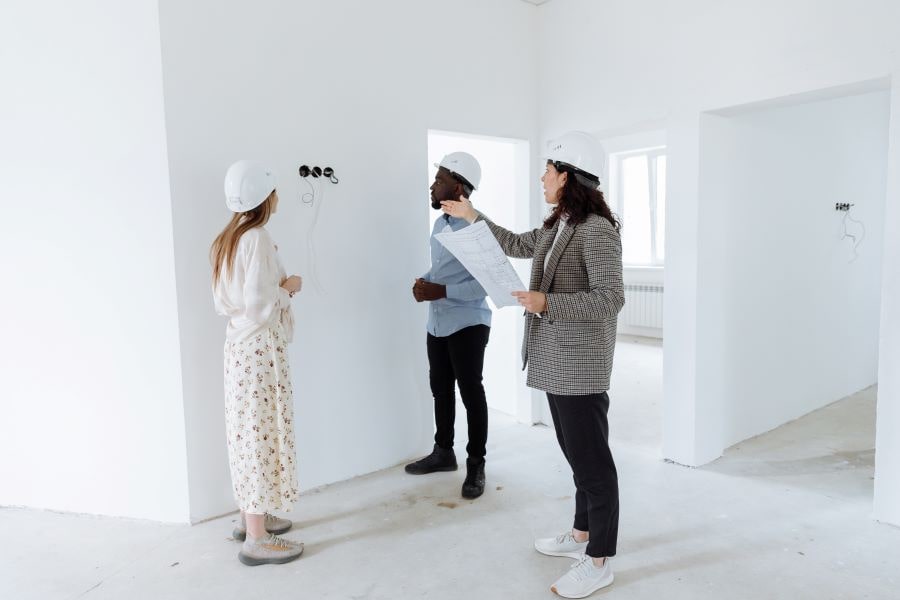 Keep Your Construction Up to Code
Before starting your construction, you'll need several permits from the government. You should also remember that there are zoning requirements, building codes, and fire inspections that your building must pass before you can use it.
Having an architect that is well-versed in these will save you the headache in the long run, by helping you develop a building that's up to code on the first try.
Maintain Your Budget
At the beginning of your project, an architect can help you visualize your design and give you a cost estimate as to how much the project will be. They can even adjust certain parts of the blueprints to better cater to your budget.
Licensed architects are not just there to help you realize your plans, but they're also there to help keep you within your budget. Although there will be times when these professionals will advise you to use higher quality materials, it is a necessary expense for your structure's longevity.
Manage Your Headspace
Leaving a construction project to an expert can help free your mind of concerns. Employing an architect that can streamline the decision-making process for you will save you a lot of headspace and time. These are hours of your attention that you can pour into growing your business instead.
Of course, it's important to remember that no decision will be made final without your say-so.
Find the Right Design with an Architects Mailing List
Constructing a building that's structurally sound and excellently designed is achievable with an architect at your employment. Not only will you be exercising the best construction practices, but you'll also have a property that's aligned with your vision.
If you're ready to find the best professional for the job, but don't know where to start, you can begin by going through an email list of architects who can help you realize your vision.
Reach out to us today and get a free trial of our lead generation software for your business!