When clients are looking for a landscaper to help them beautify their property, a key factor in their decision-making is working with someone that they trust.
Clients will usually have a leads list of landscaping contractors that they can consult whenever require these gardening services. However, what exactly pushes these individuals to choose one contractor over another? Simple, it's the attention and value that these contractors give to their stakeholders.
While companies may not have the time to personally message every single client of theirs, landscaping contractors can utilize email marketing to establish a good rapport with their market. By using email campaigns, landscapers can send out value-laden messages straight into their customers' inboxes anytime while cultivating these leads.
In this article, we talk about some of the best email marketing ideas that landscaping companies can use to grow their business. Keep reading to learn more!
Make a good first impression
Before you embark on your email marketing journey, there are a couple of things you should have under your belt to ensure a smooth process.
Your branding guidelines
Your brand's voice
Photos of your work
A content plan
Your target market
Email marketing campaigns may be a channel that you're brand is new for your brand but, that doesn't mean that you shouldn't religiously follow your brand's guidelines. To have an effective email marketing campaign, you'll need to have your brand's voice, tone, and colors down to give customers a seamless experience.
Talk to your ideal clients
As we've mentioned above, you'll want to have your ideal market in mind when starting on your landscaping company's email marketing journey.
Knowing who you're writing for is essential to crafting content effective content that's specific to their needs. Once you've created an avatar for your ideal client, you'll have a better picture of who you're writing for.
On the other hand, if you've been in the landscaping business for years, you probably have a list of clients ready. Having built your client list from scratch, you most likely know a bit about their personal life. By keeping your client's histories in mind, you can create content that takes their needs into account.
Having your target market down is a critical part of making your customers feel welcome in your space. To help you make use of your email marketing channel better, we've listed some tips below for you.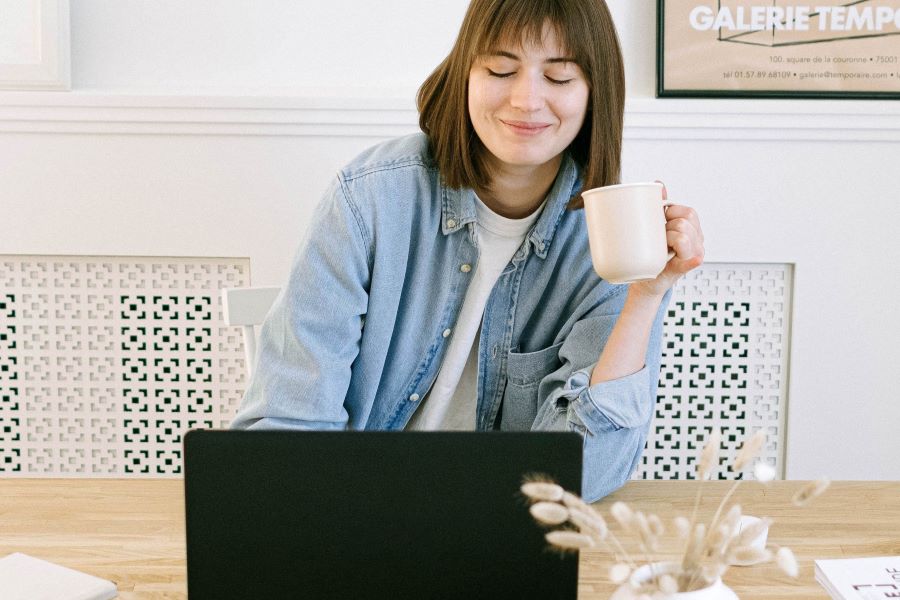 Show them how you work
As a landscaper, you know every project is tailor-fit for your client, you'll need to be with them from conceptualization to execution. This means that from drawing up the plans for their garden, choosing the flora for it, up to planting, you and your clients will be in constant contact for months.
By showing off your process in your email campaign, you can give clients a feel of what it's like to work with you. Doing this helps them get a better feel of your work ethic and personality, which can secure your company the landscaping job.
Be open to answering questions
A key email marketing tip that applies to any landscaping contractor is to answer questions enthusiastically.
Answering your client's questions eagerly and thoroughly is a great way to make your readers feel welcome. It gives customers the impression that you're approachable and that you're an expert in your field as well.
Direct them to the right pages
One thing that email marketers often forget is a clear call-to-action (CTA) to spur their clients into action.
Call-to-actions are an important part of your email marketing strategy, they empower your clients to act and direct them to the webpage where you want them to go.
So, while your CTA may just be a short commercial one-liner, it's what seals the deal for your readers to work with you and it's what tells them that you can provide the personalized landscaping service that they desire.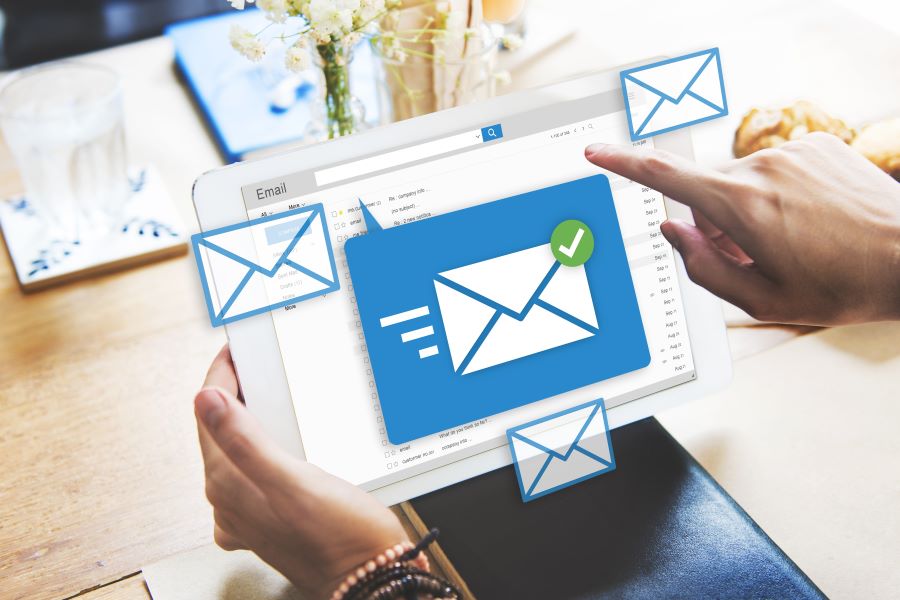 Time your emails
Scheduling your emails to get sent out at the right time of day is just one part of timing – the time of the year is another aspect.
Clients may not be looking for a landscaping contractor during fall or winter but, once the spring comes around, they'll surely be running through their contact list for one.
Keeping in constant contact with your clients, no matter the season puts you at the top of their heads when it's time to plant.
Be easy to find
Finally, be easy to find. Adding your social media pages to the bottom of your email, updating your Google Business profile, and optimizing your website's local schema are just some of the ways you inform your clients of how to find you.
Maximizing your landscaping company's potential
Now that you know how you can utilize your email marketing for your company, it's time for you to execute these strategies.
If you're looking to improve your knowledge about email marketing, Leadz.biz has an extensive blog to help you perfect your email marketing campaign. Visit our blog today to learn more!