As an interior designer, you've probably opted into several email newsletters for brands whose products and fixtures you patronize in your projects. You also know how valuable it is to stay in the know of any product discounts because it can lead to better project savings.
Now that you realize how important email is to your creative process, you can start to see the benefits of adding this marketing trick to your business. We've come up with some email marketing tips for interior designers that can help you spotlight your work and design philosophy.
Read on to learn more!
Personalize
As an interior designer, you know how critical it is that you create a space for your clients that reflects who they are. The same applies to you, you have your own design philosophy that sets you apart from your competitors. All of these are what make each project unique, so you know how important it is to personalize communications with your clients.
Personalization doesn't have to mean that you craft an email for every single subscriber, it can be something as easy as adding someone's name on the email, something that can be done automatically using the right tools.
This simple act can make your clients feel like the email is for them and make them feel more comfortable with you.
Give Value
Professional interior designers, such as yourself, know how valuable time is, especially when you've got strict deadlines to follow. Therefore, it's so important that you ensure that each email coming from you should be informative and valuable to your clients. Make your emails worth their reading time by adding value to their lives.
One way to make an email worthwhile is by answering some of the most frequently asked questions you've gotten through this channel. You can also show off the work you've done and the prompts that made you execute it that way.
For example, if you recently renovated a client's home to accommodate their growing family, you can show the results in your email, talk about your process, and the story behind it. Doing this won't just tell your clients what you're capable of, it also shows them that you care about your work and your clients.
Aside from treating this channel as a portfolio, you can also use emails to give information on what transforming a space can do for them.
Don't be shy about sharing your process and results, this is what sets you apart from others.
Format Emails
Your email marketing system is an extension of you, so make sure that people will see it the way you, as a professional, want to be perceived. Applying your interior designer principles to email marketing can be beneficial for the overall look of your emails. You can apply your knowledge of color and structure to make well-designed emails for your subscribers.
For instance, you can add graphics and adhere to a color scheme to showcase your expertise in color theory.
Don't be shy to use this channel as a way to spotlight your knowledge and design philosophies.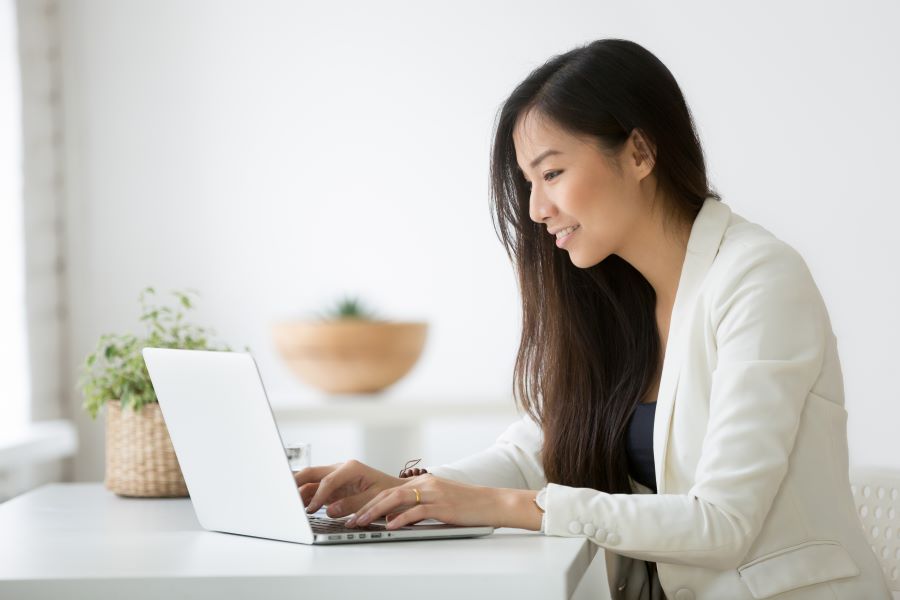 Divide Contacts
A step you can do to make your marketing more effective is to segment your emails. Some people choose to categorize their contacts according to their current clients, referrals, and acquaintances. But this can differ from person to person.
Segment your contacts in a way that makes sense to you and create a strategy for each classification. Doing this can help you create targeted emails that can pique the interest of those receiving them.
Collect Emails
A tip here is that you can never collect too many emails. So, don't forget to keep growing your subscriber list by collecting emails constantly. One way for you to do this is to create a lead magnet for your new customers.
A lead magnet can be an eBook or a free consultation call with you. Basically, what you want to do is give people a previous of what it's like to work with you and what you can offer them.
Measure Results
Measuring your results is an important part of the email marketing process. This is how you know which emails are performing versus which aren't. Doing this can help you measure your results and duplicate strategies that were effective.
Having concrete data can also help you set the direction for your next marketing strategy. You can often find this information readily available on email marketing software. To help you get started, we've listed below some of our favorite email marketing tools:
Sender
Mailchimp
Sendinblue
Constant Contact
Sendpulse
Constructing an Impactful Email Marketing Plan for Interior Designers
Applying the tips listed above to your process will help you grow your business and get the word out about your practice. Once you've ironed out what system you want to use and your email marketing strategy, you can now send out your first message to your interior design firm's email list.
If you're ready to grow your company's reach, Leadz.biz can help you get started on this by providing you with a database of professional emails. Contact us today for a free 30-day trial and see how you can increase your impact with this tool.